Hi Guys,
Okay I didn't get much reading done yesterday because it was my birthday and I had to work. So I only read a few more pages in The Giver. The Giver is really getting good. I can't believe I haven't read it before.
Okay now to the challenges.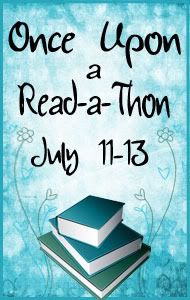 So, for this one you will have to post on your blogs your top 3 LOVE TRIANGLES.
Here are my top 3 Love Triangles:
Peeta vs. Gale in The Hunger Games Trilogy. -I loved this one, it was hard to root for who you wanted Katniss to be with.
Harry vs. Ron in the Harry Potter Series. -I know that this isn't really a love triangle really but in my opinion it kind of was. I always wanted Harry and Hermione to be together I didn't want her with Ron. But I can understand why that happened. I was always hoping though. lol
Edward vs. Jacob in the Twilight Series- I also probably shouldn't have put this one but its the only other one I could think of.
It was hard putting these together but thats okay
YA Bliss
said two would be enough but I did 3.
There challenge is to make an all new synopsis of a book just based on the cover. So here is mine:
***A big ball of fire has escaped from the lab that it was created in. It is now terrorizing the city of Chicago and drying up the lake nearby. Someone decided to give fire the knowledge to think on its own. Fire is already dangerous who would want it to rampage the world. The citizens of Chicago are trying to fight it the best way they can. A girl named Tris is the only one that has the key to stopping its rampage. She is the only one that can be fearless and brave enough to be able to stop it. But the thing is can she rise up to the challenge.***
That is both challenges from yesterday. =]
Til next time,
Happy Reading. =]