For those of you who don't know
"Waiting On" Wednesday
is an event hosted by Jill at
Breaking the Spine
. The purpose is to let others know which book you are anticipating and can't wait til it comes out to read it.
Pub. Date: November 1, 2011
Publisher: HarperCollins Publishers
Format: Hardcover , 592pp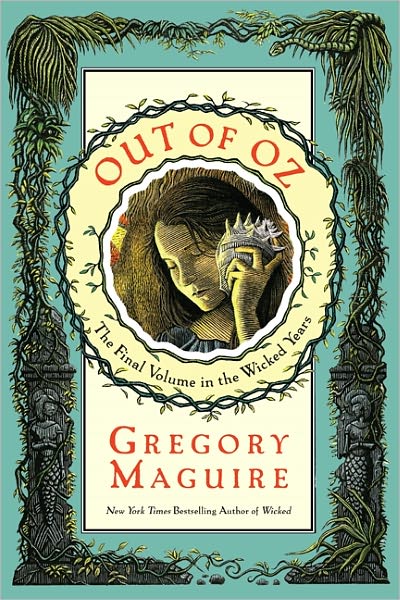 "Maguire's work is melodic, symphonic, and beautiful; it is dejected and biting and brave. How great that people flock to these magical novels."
—
Los Angeles Times Book Review
Bestselling author Gregory Maguire's remarkable series, The Wicked Years, comes full circle with this, his fourth and final excursion across a darker, richer, more complex landscape of "the magical land of Oz."
Out of Oz
brilliantly reimagines L. Frank Baum's world over the rainbow as wracked with social unrest—placing Glinda the good witch under house arrest and having the cowardly Lion on the lam from the law as the Emerald City prepares to make war on Munchkinland. Even Dorothy makes a triumphant return in Maguire's magnificent Oz finale—tying up every loose green end of the series he began with his classic
Wicked
, the basis for the smash hit Broadway musical.
I can't wait for this book. I didn't know there was going to be a fourth and final one but I am so excited there is one. I want to see how it all ties up in the end.
Let me know in the coments what you are waiting for this week? Let me know if you want to read this one too. =]
Happy Reading
Michael/Bookshelf Reviewer