Anyone can play along! Just do the following:
Grab your current read
Open to a random page
Share two (2) "teaser" sentences from somewhere on that page
BE CAREFUL NOT TO INCLUDE SPOILERS!

(make sure that what you share doesn't give too much away! You don't want to ruin the book for others!)
Share the title & author, too, so that other TT participants can add the book to their TBR Lists if they like your teasers!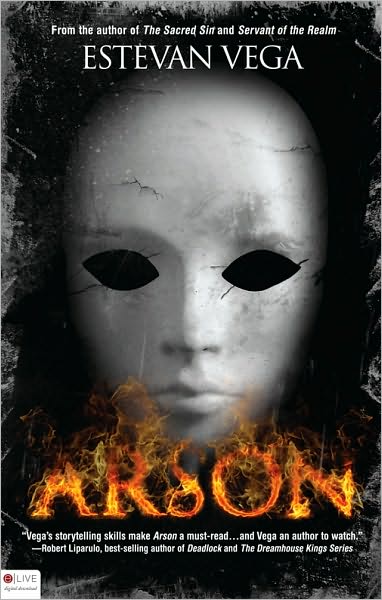 Arson Gable feels like a freak. He can create fire. He never asked for it. He never wanted it. But he can't shut it off. Before now, three things were true: he both loved and despised his grandmother; his life was going nowhere; and he was alone. But when a strange girl—who feels more normal behind a mask than inside her own skin—moves in next door, Arson hopes to find something he's never had: purpose. Using what he fears most about himself, Arson must face his consuming past and confront the nightmare that is his present as he walks the fine line between boy and monster. Dark, moody, and breathtakingly relevant, Arson, the chilling chronicle of an isolated boy with unimaginable ability, is sure to ignite the hearts and minds of a new generation.
My Teaser:
"I'm not what you think I am. I don't start fires. I hate fire.
Liar.
I'm just an average teenage boy. Nothing more.
Whatever you say, freak, Mandy said, leaning into his lips."
I am reading this book for one of Partners in Crime blog tours and so far it is really good. If you liked my teaser definitely look into this book. The cover looks awesome and the book is even better so far. Can't wait to get to the end of this book.
PLEASE LEAVE A COMMENT with either a link to your own Teaser Tuesdays post, or share your two 'teasers' in a comment here (if you don't have a blog).
Til next time,
Happy Reading
-Michael/Bookshelf Reviewer