For those of you who don't know
"Waiting On" Wednesday
is an event hosted by Jill at
Breaking the Spine
. The purpose is to let others know which book you are anticipating and can't wait til it comes out to read it.
Here is what I am waiting for this Wednesday:
Pub. Date: October, 4 2011
Publisher: Hyperion Books for Children
Format: Hardcover , 544pp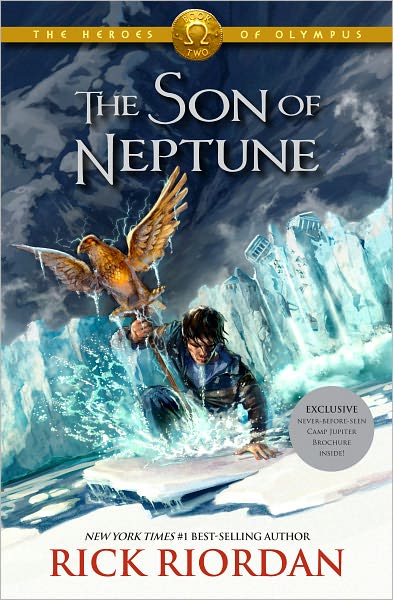 In
The Lost Hero
, three demigods named Jason, Piper, and Leo made their first visit to Camp Half-Blood, where they inherited a quest:
Seven half-bloods shall answer the call,
To storm or fire the world must fall.
An oath to keep with a final breath,
And foes bear arms to the Doors of Death.
Who are the other four mentioned in the prophesy? The answer may lie in another camp miles away, where a new camper has shown up and appears to be the son of Neptune, god of the sea. . . .
I haven't read this series yet from Rick Riordan but I really want to. Currently I am on book 5 of the Percy Jackson series and once I am done with that series, I will start with this one. I really can't wait to dive into both Riordan's egyptian series and this one. So I really can't wait to start reading it. I have to get my but into gear. lol
Till next time,
Happy Reading =]
-Michael/Bookshelf Reviewer