Hi guys,
I just bought Jackson Pearce's book Sisters Red and you know that if you watched my last In My Mailbox. She has a companion book to that book coming out in a few weeks. I can't wait til it comes out and I already preordered it. Sisters Red is based on Little Red Riding Hood and Sweetly is based on Hansel and Gretel. Once I have the time I will read Sister Red and I just know it will be a good read. =]
For those of you who don't know
"Waiting On" Wednesday
is an event hosted by Jill at
Breaking the Spine
. The purpose is to let others know which book you are anticipating and can't wait til it comes out to read it.
Here is what I am waiting for this Wednesday:
Title: Sweetly by Jackson Pearce
Pub. Date: August 23 2011
Publisher: Little, Brown Young Readers
Format: Hardcover , 320pp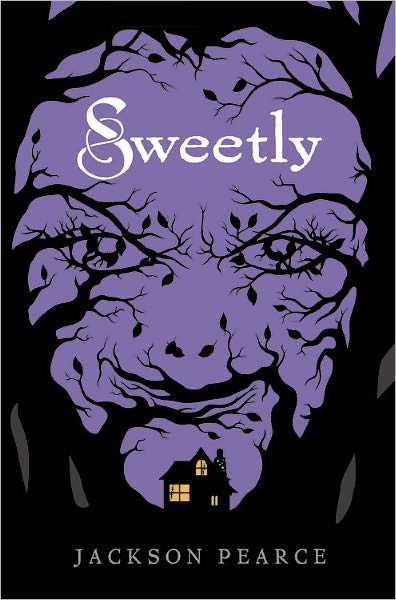 As a child, Gretchen's twin sister was taken by a witch in the woods. Ever since, Gretchen and her brother, Ansel, have felt the long branches of the witch's forest threatening to make them disappear, too.
Years later, when their stepmother casts Gretchen and Ansel out, they find themselves in sleepy Live Oak, South Carolina. They're invited to stay with Sophia Kelly, a beautiful candy maker who molds sugary magic: coveted treats that create confidence, bravery, and passion.
Life seems idyllic and Gretchen and Ansel gradually forget their haunted past — until Gretchen meets handsome local outcast Samuel. He tells her the witch isn't gone — it's lurking in the forest, preying on girls every year after Live Oak's infamous chocolate festival, and looking to make Gretchen its next victim. Gretchen is determined to stop running and start fighting back. Yet the further she investigates the mystery of what the witch is and how it chooses its victims, the more she wonders who the real monster is.
Gretchen is certain of only one thing: a monster is coming, and it will never go away hungry.
Links to Preorder/Check it out:
Goodreads
Barnes and Noble
Just a btw, Jackson Pearce is awesome, she has a website and a YouTube page where she blogs and does tons of videos for her readers entertainment. All of her videos are awesome and hysterical and I suggest you go watch them. =] You can find her at
www.jacksonpearce.com
I am so excited for this book and so can't wait for it. Let me know if you guys want this book too. Leave me your links to what your waiting for on this Wednesday in the comments. =]
Til next time,
Happy Reading
-Michael/Bookshelf Reviewer