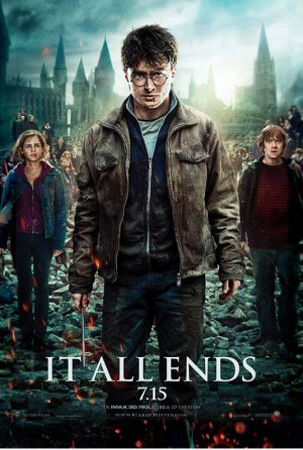 Hi guys,
Today at midnight it all ends. I am so excited for it. I am seeing both Part 1 and Part 2. I am planning on doing a review on Part 2, to let you guys know how it was, which I am sure it will be fantastic. Going to see this is so bittersweet, I can't believe my whole childhood is basically ending.
Let me know in the comments if and when you guys are going to see it. I just can't express how excited I am.
I will let you know how it was and lets all just celebrate Harry Potter tonight for all that it has given everyone that has either read the books or seen the films or both. It has been such an amazing journey of Harry Potter.
Til next blog,
Happy Reading. =]