Anyone can play along! Just do the following:
Share two (2) "teaser" sentences from somewhere on that page
BE CAREFUL NOT TO INCLUDE SPOILERS!
(
make sure that what you share doesn't give too much away! You don't want to ruin the book for others!
)
Share the title & author, too, so that other TT participants can add the book to their TBR Lists if they like your teasers!
Pub. Date: September 2011
Publisher: HarperCollins Publishers
Format: Hardcover , 336pp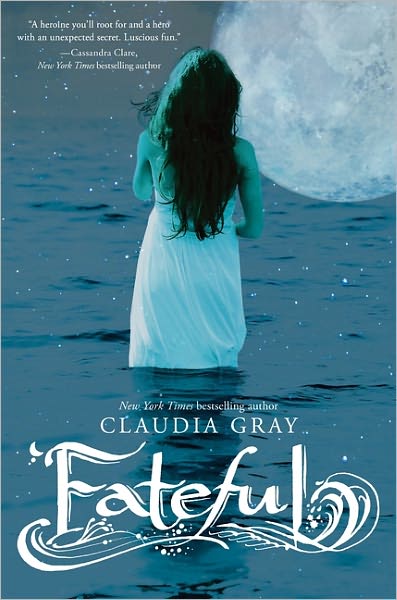 Eighteen-year-old maid Tess Davies is determined to escape the wealthy, troubled family she serves. It's 1912, and Tess has been trapped in the employ of the Lisles for years, amid painful memories and twisted secrets. But now the Lisle family is headed to America, with Tess in tow. Once the ship they're sailing on—the RMS
Titanic
—reaches its destination, Tess plans to strike out and create a new life for herself.
Her single-minded focus shatters when she meets Alec, a handsome first-class passenger who captivates her instantly. But Alec has secrets of his own. He's in a hurry to leave Europe, and whispers aboard the ship say it's because of the tragic end of his last affair with the French actress who died so gruesomely and so mysteriously. . . .
Soon Tess will learn just how dark Alec's past truly is. The danger they face is no ordinary enemy: werewolves exist and are stalking him—and now her, too. Her growing love for Alec will put Tess in mortal peril, and fate will do the same before their journey on the Titanic is over.
In Fateful, New York Times bestselling author Claudia Gray delivers paranormal adventure, dark suspense, and alluring romance set against the opulent backdrop of the Titanic's first—and last—voyage.
-
Taken from Barnes and Noble
My Teaser:
"In heavy cursive, it reads:
Your to help me, Tess. Not stand in my way. To prove it to you, within two days, I'll hurt someone you love. Not you. I'll hurt you when you disappoint me-or when it pleases me.
He didn't sign it. He didn't have to."
This book is really good so far. I really want to find out what happens with the story. Especially with it being set on the Titanic and we all know what happened on the Titanic. This story is so interesting I love all the background stuff with the Titanic and all the paranormal stuff added into it. If you liked the teaser I definitely suggest buying this book because so far it is everything I wanted it to be. =]
Thanks for visiting and Happy Reading.
Michael/Bookshelf Reviewer