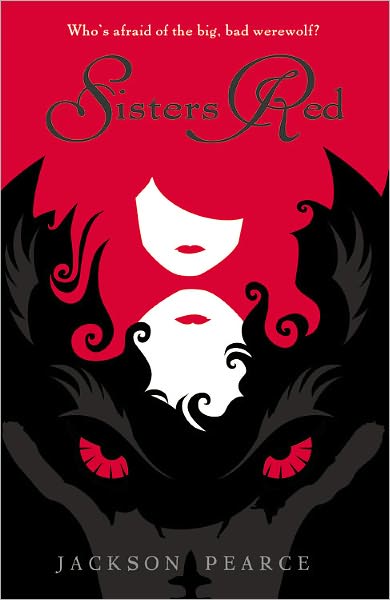 Pub. Date: June 2010
Publisher: Little, Brown Books for Young Readers
Format: Hardcover , 328pp
Scarlet March lives to hunt the Fenris--the werewolves that took her eye when she was defending her sister Rosie from a brutal attack. Armed with a razor-sharp hatchet and blood-red cloak, Scarlett is an expert at luring and slaying the wolves. She's determined to protect other young girls from a grisly death, and her raging heart will not rest until every single wolf is dead.
Rosie March once felt her bond with her sister was unbreakable. Owing Scarlett her life, Rosie hunts ferociously alongside her. But even as more girls' bodies pile up in the city and the Fenris seem to be gaining power, Rosie dreams of a life beyond the wolves. She finds herself drawn to Silas, a young woodsman who is deadly with an ax and Scarlett's only friend--but does loving him mean betraying her sister and all that they've worked for?
My Thoughts/Review
This was a really great book. I mean the premise is so amazing. A book based on the fairytale Little Red Ridinghood and then making a completely new spin on it all your own. Then adding werewolves aka Fenris into the mix makes it even better. I found out who Jackson Pearce was from her Youtube channel, which she makes awesome videos by the way, and decided since she is an author I might as well check out her books too. This is the first I have read from her and it didn't disappoint at all. I really loved the characters. The bond between Scarlett and Rosie reminded me of my own relationship with my twin brother. The bond that goes really deep that siblings can have. The way you feel for each other and can know what each of you are thinking without even saying a word. The book is told in both Scarlett and Rosie's perspectives and it goes back and forth between the two. I loved how how each of the sisters had there own personalities that you could relate to and you could see there side in things. There differences made them who they are and made them stand out even more as a character. Jackson Pearce is an awesome writer. I loved all of her fighting scences. This book was filled with suspense, action and all out badassness and she even threw in a little love and growth into the mix. I did however know what was coming in the end but that is okay. I am glad I was able to figure it out. I am sad that I have to depart the world of the March Sisters, it was so good. I really wish Jackson Pearce would write a sequel to this book. Who knows she still might. But I can't wait to read Jackson Pearce's other books As You Wish and Sweetly =] I definitely suggest reading this book to everyone of all ages. Overall I give this book a 5 out of 5 stars. I really can't wait for Jackson Pearce's upcoming books that will be released next year. I am now and forever will be a Jackson Pearce fan and will always support her writing career.
Links to Check it out/Buy it:
Goodreads
Barnes and Nobles
Amazon
Til next time,
Happy Reading
Michael/Bookshelf Reviewer