For those of you who don't know

"Waiting On" Wednesday

is an event hosted by Jill at
Breaking the Spine
. The purpose is to let others know which book you are anticipating and can't wait til it comes out to read it.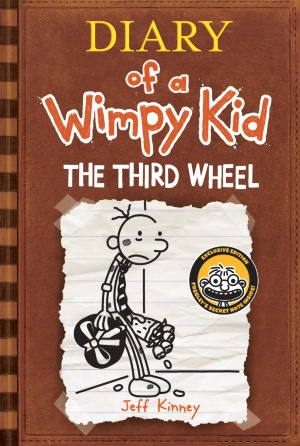 Expected publication: November 13th 2012 by Amulet Books
Synopsis:
Love is in the air—but what does that mean for Greg Heffley?

A Valentine's Day dance at Greg's middle school has turned his world upside down. As Greg scrambles to find a date, he's worried he'll be left out in the cold on the big night. His best friend, Rowley, doesn't have any prospects either, but that's a small consolation.

An unexpected twist gives Greg a partner for the dance and leaves Rowley the odd man out. But a lot can happen in one night, and in the end, you never know who's going to be lucky in love.
Why I am Waiting:
These books, by a really talented writer and drawer are just brillant and absolutely hysterical. I think everyone should read them especially children because I think they encourage reading. They will certainly not bore anyone especially the parents. Get these books and read them along with your children or just buy them for yourself because I think they are really that good.
Link me up in the comments to your WoW pick. =]
Thanks for visiting and Happy Reading.